The St. Mary's County Fair Association Inc. was established in 1947. The first two fairs were held on rented grounds at Camp Calvert on Breton Bay in Leonardtown . The exhibits were housed in tents.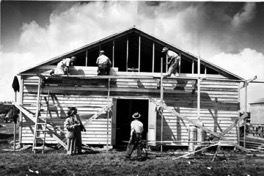 In 1949, the St. Mary's County Government leased a parcel of property on State Route 5 two miles south of Leonardtown (the Alms Property) to the St. Mary's County Fair Association to build a permanent home for the fair.

During the period 1949 - 1963, the black population of St. Mary's County held parallel County Fairs sponsored by The Farmers and Homemakers Association Incorporated of Saint Mary's County. In 1963, the two fairs combined into the single county fair that we have today. A brief history of the black Fairs can be viewed
by clicking here
. If you have any pictures, catalogs, publications, or any other information relating to the black County Fair, please contact us so we can document this important part of our county heritage.

For a brief history of the 1912 - 1915, see below: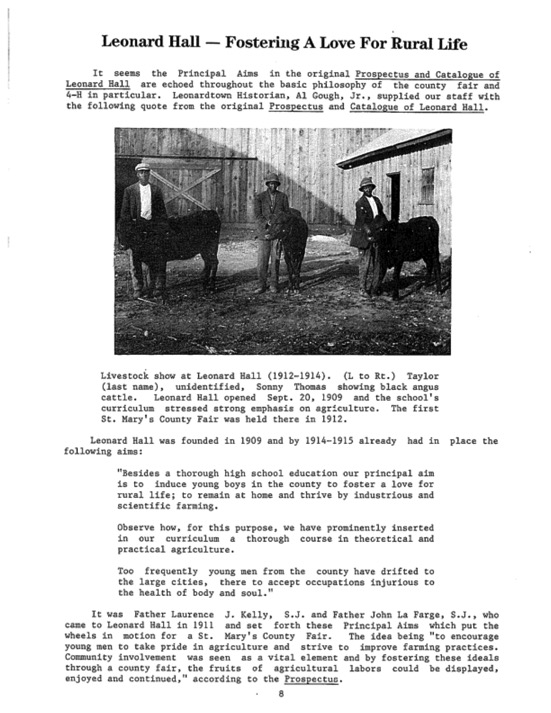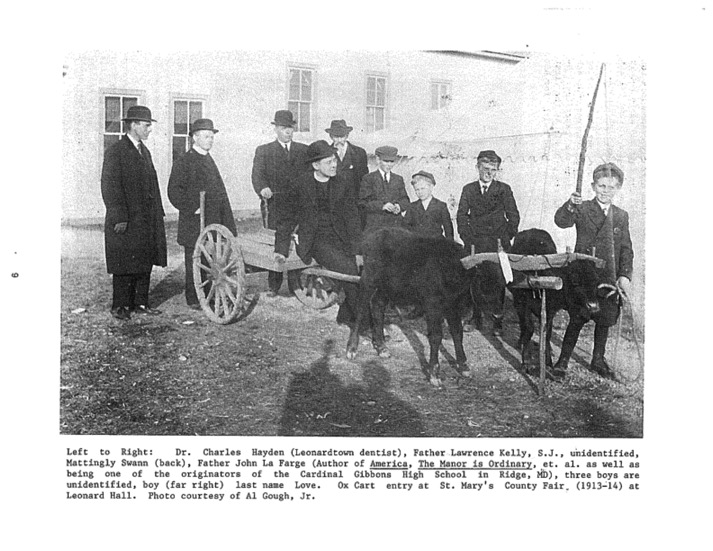 The St. Mary's County Fair has grown into annual 4-day agriculturally oriented event with an attendance of 50,000 and participation from every segment of the St. Mary's County population. The County Fair's mission is still to improve agriculture, increase public awareness of the agricultural community in our area, and education of the general populace on agricultural and home arts skills. In a more practical view, the Fair offers the public a chance to see a cow up close, eat candy cotton, learn about 4-H livestock projects, ride a Ferris wheel, listen to gospel music, feel the pride of wining a blue ribbon on a chocolate cake and learn the best technique for canning grape jelly.